Welcome to Enlightener Education!
Enlightener Education has been operating in its local neighbourhood for 9 years. We are a training school based in the Shangdi area of Beijing. The school offers English classes in one on one settings or small groups (maximum of 6). The classes are all run by experienced foreign teachers who are also provided with an Assistant teacher for any translation needs. If you are interested in enrolling your child into a class or in working for us at Enlightener Education please feel free to contact us by phone, email or wechat found on our Contact page.
Every Saturday we hold an open class for all students from 3 to 6 years of age to join. English corner classes include games, arts, theater and science experiments. Please see below some previous classes. If you would like to join make sure to book a spot before Saturday.
Paper Mache
This shows some of the children making their paper mache animals. First step was to prepare all the body parts for the animals, then they made their flour and water mixture to begin making the body.
Inside Games
During the colder months inside games such as 'Whats the Time Mr Wolf?' and 'pass the parcel' are always a big hit.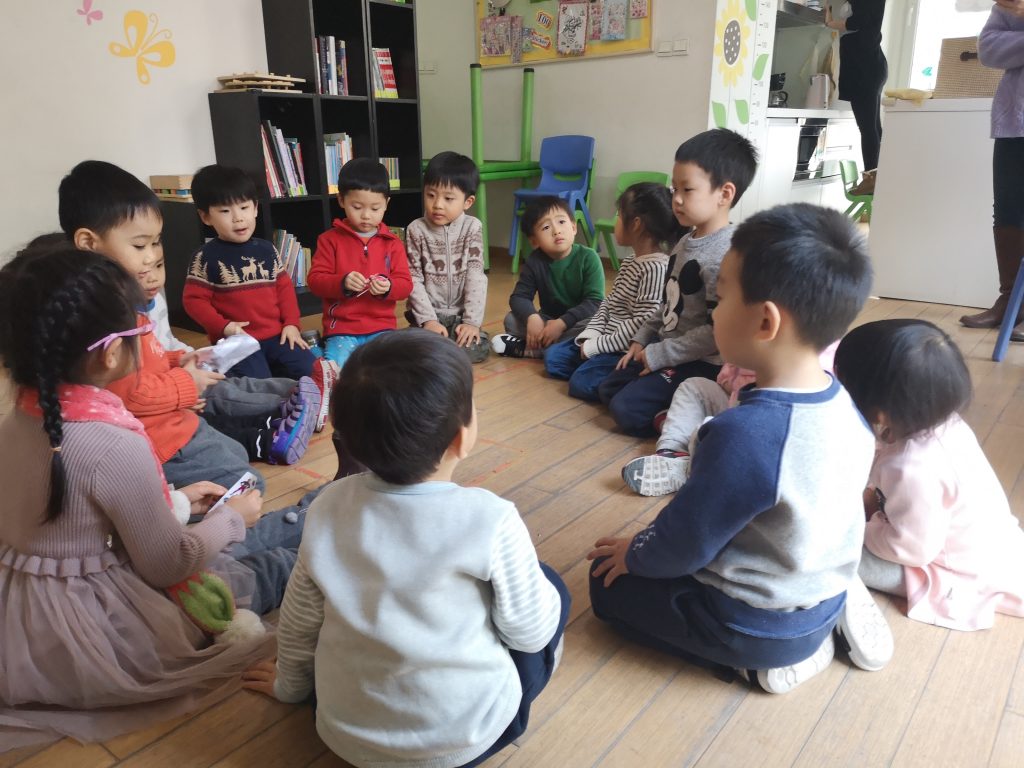 looking for a teaching position?
Are you interested in a new and exciting experience? Enlightener Education has foreign English speaking teachers from many different countries. If you are interested in a teaching position in China please don't hesitate to contact us.